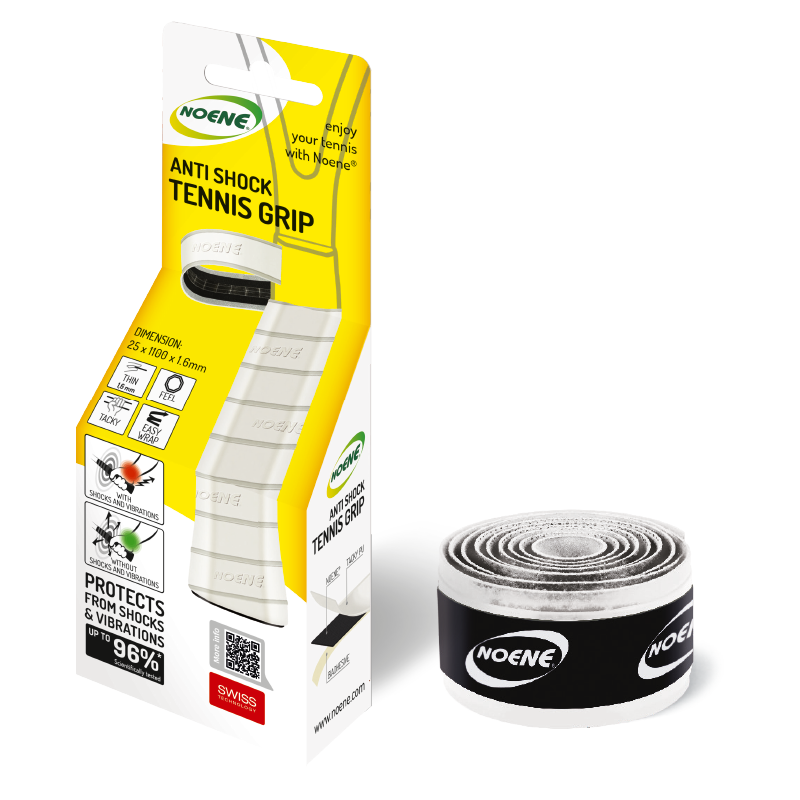 GRIP TENNIS 1,6MM
Who we protect
Tennis players
What are the technical characteristics of the TENNIS GRIP?
The ANTI SHOCK GRIP TENNIS is thin, lightweight and recommended for competitive players. It protects with a thickness of 1.6 mm without changing the feel of the grip. It is composed of NOENE® material that absorbs and disperses shock and vibration generated by the impact of the racquet with the ball and consequently improves performance, control and grip. Absorption and dispersion of shock and vibration help prevent inflammation and fatigue to joints (hand, wrist, elbow, shoulder, etc…).
TACKY PU coating ensures high grip and precision even in wet conditions.  It is very easy to mount thanks to the double-sided adhesive sticker/tack, which is very durable.
Size: 25 x 1100 x 1.6mm
How to Apply NOENE® TENNIS GRIP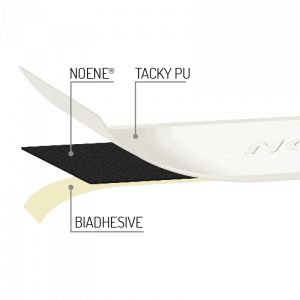 Remove the grip present on the racquet
Unroll the NOENE TENNIS GRIP.
Squeeze it with one hand and slowly rotate it with the other so that it is well pulled and snug
Meanwhile, remove the protective film from the double-sided tape. Thanks to the double-sided sticky/tacky tape, you can prevent the grip from curling up or sticking to itself
Secure it at both ends with adhesive provided