UNDER-GRIP PADEL/BEACH TENNIS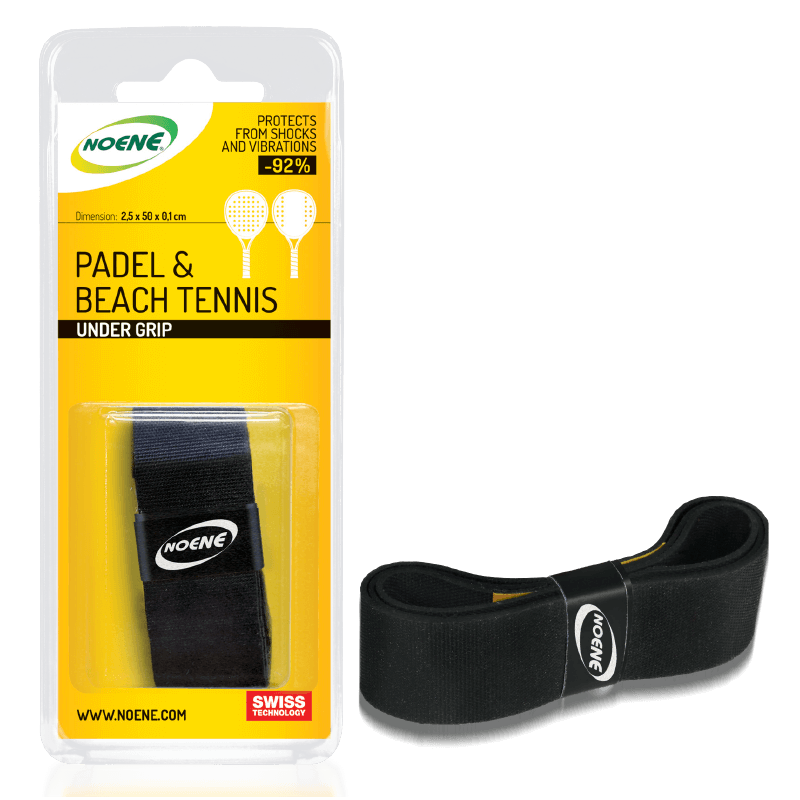 UNDER-GRIP PADEL/BEACH TENNIS 1MM
Who do we protect?
Ideal for PADEL and BEACH TENNIS players.
Quali sono le caratteristiche tecniche delle solette UNDER-GRIP PADEL/BEACH TENNIS
Padel and beach tennis are sports where heavy impact of the ball on short and stiff rackets stresses the joints. This is why the NOENE® PADEL/BEACH TENNIS UNDER-GRIP plays such an important role. Its task is to absorb and PROTECT from vibrations (the cause of joint issues such as wrist tendonitis, epicondylitis and hand tingling). Thanks to the 1mm thickness NOENE® tape it guarantees maximum grip and comfort.
Size: 2,5 x 50 cm
Not sure on how to choose your size?
How to apply the NOENE® PADEL/BEACH TENNIS UNDER GRIP?
Place the NOENE® UNDER-GRIP directly in contact with the handle of the racket or other equipment, so that it is well stretched and adherent. Fasten at both ends with the adhesive provided. Coat with over-grip or grip of your choice.